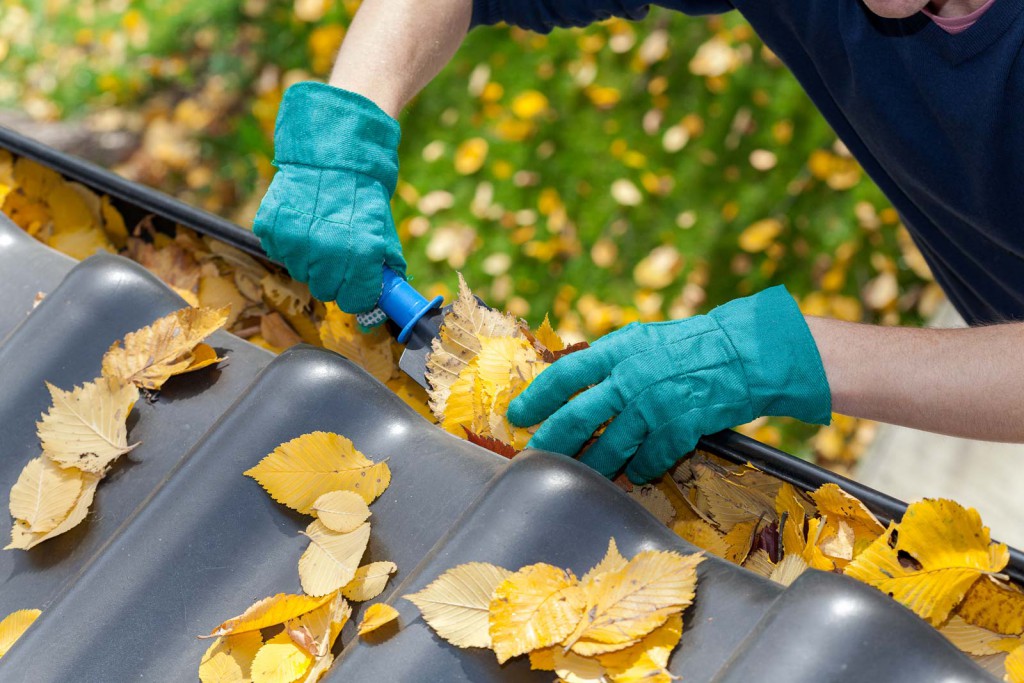 Installing gutters around your home is a great way to drain unwanted water from your roof and prevent costly damage to the exterior of your home. Properly installed gutter guards will collect water while keeping out leaves and debris. Although some homeowners attempt to maintain the gutters themselves, servicing by trained professionals is the best way to ensure the long-term health of your gutter system.
Types of Gutter Guards
The most common gutter protector is a screen. These are made of either plastic or metal and have square or round holes to allow water in while keeping debris out. Unfortunately, debris stays on top of the screen. This debris can dry with the sun and get pushed into the gutter during subsequent rain. When this happens, clogs are inevitable requiring servicing to remove and restore the drainage system. Other gutter systems include brushes or filters that are fastened onto existing gutters, fin-type gutters, flat-top gutters and flip-type systems.
When to Service Your Gutters
Cleaning your gutters at least twice a year, ideally in the spring and in the fall, is the best prevention against clogs and other issues. Although all gutter guard systems aim to keep out leaves and debris, a clog can and will occur given enough time. Even animals, such as birds, can make their home in a gutter system if not properly maintained. Once a clog is present, water doesn't drain. Instead, it overflows onto the roof or collects around a home's foundation causing leaks and eventually dangerous mold.
Although it may seem like an easy task, cleaning out gutters can be messy at best and dangerous at worst. An extensive clog means dealing with caked-on muck that may need to be scraped or even power washed out of the gutter system. A two-story home creates safety concerns as a homeowner would need to do this on a very tall ladder. Because of these issues, licensed professionals are the best option for cleaning out and maintaining gutter guard systems in your home.