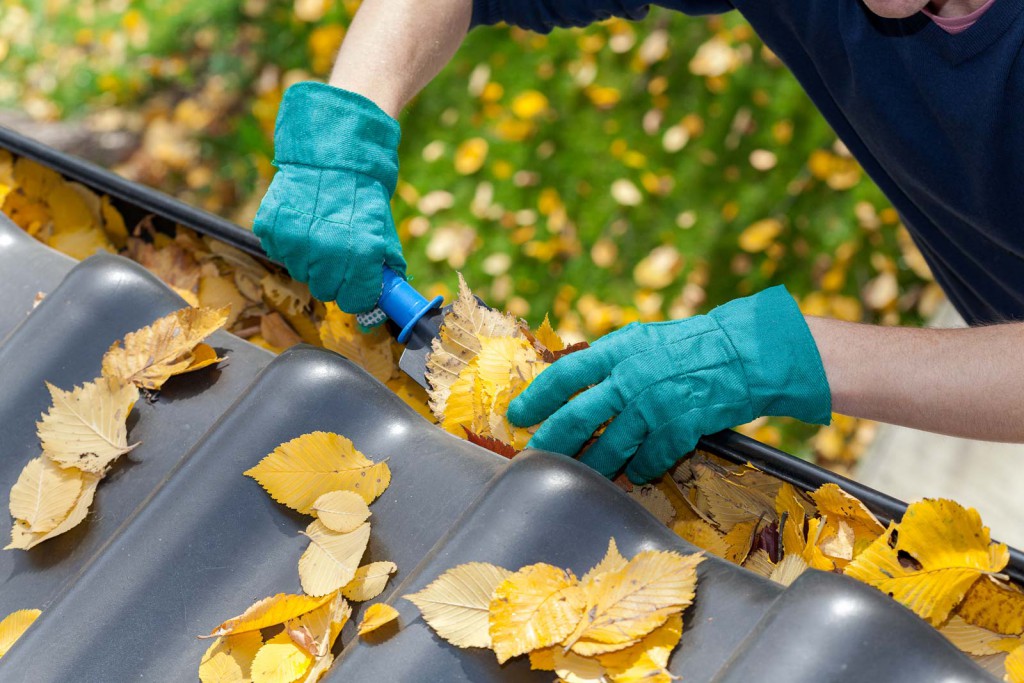 Gutter cleaning may not be at the top of your seasonal to-do list, but this task is one of the most important chores for maintaining your home. In addition to water from rain or melted snow, gutters tend to collect leaves, twigs, and other debris. If you do not clean your gutters regularly, this material can become impacted, block downspouts, and cause water to collect.
When water cannot drain from your gutters, you run the risk of damaging your roof and exposing your home to leaks, pests, or mold. Your gutters may also start to hang or sag from the excess weight. Gutters play an important part in controlling the flow of water around your home. These channels move water away from your roof and the ground immediately surrounding your home. Gutter cleaning should prevent downspouts from becoming blocked and water from pooling or pouring from undesirable locations, causing problems with your roof, attic, siding, basement, foundation, driveway, or yard.
Most experts recommend cleaning gutters twice yearly, often in the late spring and early fall. You may want to factor in the number of tall trees surrounding your home and their patterns of shedding leaves or needles and schedule cleaning at the most appropriate times. If your gutters are old, you should have them inspected to make sure that they are in good condition. It is possible to maintain metal gutters for up to 20 years, but materials such as plastic or vinyl will likely need to be replaced sooner.
One way to make sure that your gutters stay clean is to hire professionals who specialize in gutter upkeep. Look for a highly recommended gutter cleaning service that can consult with you about serious problems like corrosion. The right gutter company might even be able to recommend which type of new gutters could be the best fit for your home.